Coffee stop at The Nitro Cart
For those that don't know, I went to school for fashion and I have a passion for everything that debuts down the runway. Every season, I wait patiently for designers to choose the trends that will become the new "it" thing.
Speaking of trends.. Do you live in a city? Do you commute or walk to work? Where do you go to lunch? Are you a college student or a professional in the working world? Do you walk around trying to find the newest spot to have a quick bite?
In many cities around the world, there's is a big trend going on. Food trucks can now be found in various popular places around cities, making it easy to distribute delicious bites to anyone on the go! Quick and easy right? Who wouldn't think it's a good idea?
Of course, we all need food to survive, but it is common to be fueled by other things, some even believe in drugs. There is one substance nowadays that can definitely be considered an addictive drug. It can be served either hot or cold, you can choose the flavor of your choice, and one of the side effects is keeping you awake for days. To some, like me, it might even make your best ideas come alive!
From one spot to another, The Nitro Cart travels in Rhode Island looking for the perfect spot to serve the coffee addicts of the state. They have created a devoted following that travels around searching for their fix.
Valentina and I had the pleasure to meet X and Y on Thayer and Waterman Street. They educated both of us all about their coffees, we got to try their fall seasonal pumpkin and their traditional brew, both iced! They were to die for!
Yes! Valentina had a tiny sip! It wouldn't have been a complete coffee tasting without letting her have a little fix of her own. I am happy to support other entrepreneurs in the state of RI and I cannot wait to see what the fall and winter months hold for the The Nitro Cart!
Good luck and find them @thenitrocart to see where they go next!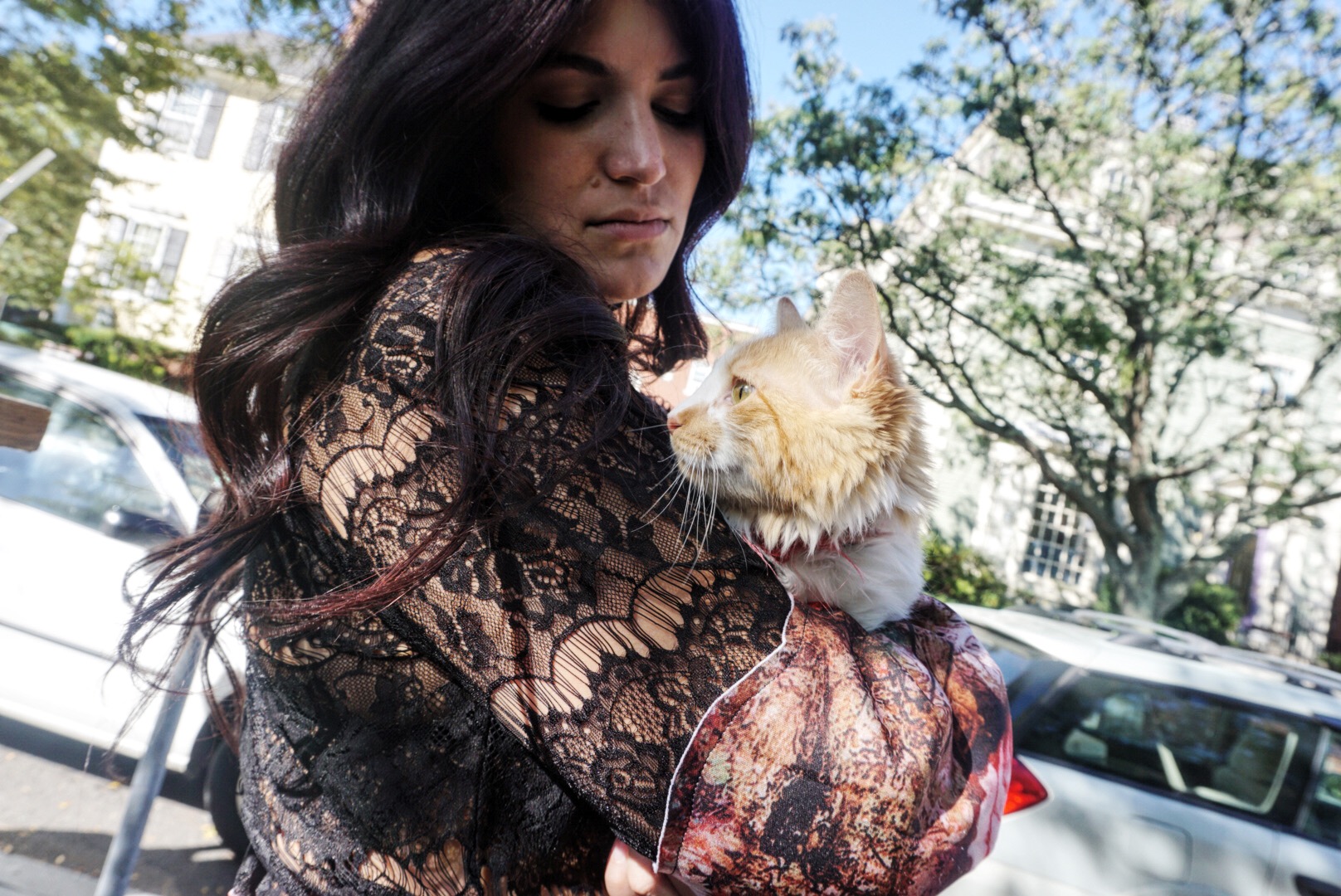 Until my next topic...
XOXO
GIN
© 2016 Gloria Isabel Nieto