Brownie points for introducing chocolate to cheese
Sometimes I like to be sociable. My friends would probably say I'm more sociable than not. Wait, who I'm I kidding? I talk to strangers all the time!
Well, for me, this is a quality I cherish the most. I have been blessed with the courage to make friends wherever I go, and because of that I have met some pretty cool people all over the word. Some people have been in my life for longer than others. Every single one that has left made their exit leaving an impression, they were just not meant to be part of my next chapter...
Recently, a gorgeous, well-dressed woman sat down at a high top table at Public Kitchen & Bar and ordered a dirty martini. She had great sense of style and was drinking one of my favorite cocktails. Naturally, I wasted no time in introducing myself! I'm so grateful I did, thank you for introducing me to your daughter that same night!
Meet Justine Vastano, co-founder of Fancy Made Easy, Inc.
Justine pursued her passion for food by moving to NYC and enrolling in the French Intensive Culinary Arts Program at the International Culinary Center in Soho. We had an instant connection upon meeting and have discovered that we have many similarities. We both are proud to share a passion for our industries; even though they are different, we share a common perspective in representing our brands embracing the trends in our industries while keeping it fancy.
Chevre Swirl Brownies by Chef Justine Vastano
Chevre swirl:
-5 oz chevre (room temperature)
-2 tbsp unsalted butter, cubed
- 1-2 tbsp honey
- 1 large egg
- 1 tbsp AP flour
Brownies:
-6 oz dark chocolate, chopped
- 1 stick of unsalted butter, cubed
- 1/2 cup sugar
- 2 eggs
- 1/2 cup AP flour
- 1/2 tsp baking powder
- 1/4 tsp salt
- 2 tsp vanilla extract
- 1 cup semisweet chocolate chips
- sea salt flakes (garnish)
Steps:
Preheat oven to 350°F.
Lightly butter 8-inch square nonstick baking pan and dust with cocoa powder or flour.
Make swirl using an electric mixer, beat chevre and butter in medium bowl until light and fluffy. Gradually add honey and beat until well blended. Beat in egg. Mix in flour. (Here I do a taste test, sometimes if I feel like it I'll add extra honey). Set mixture aside.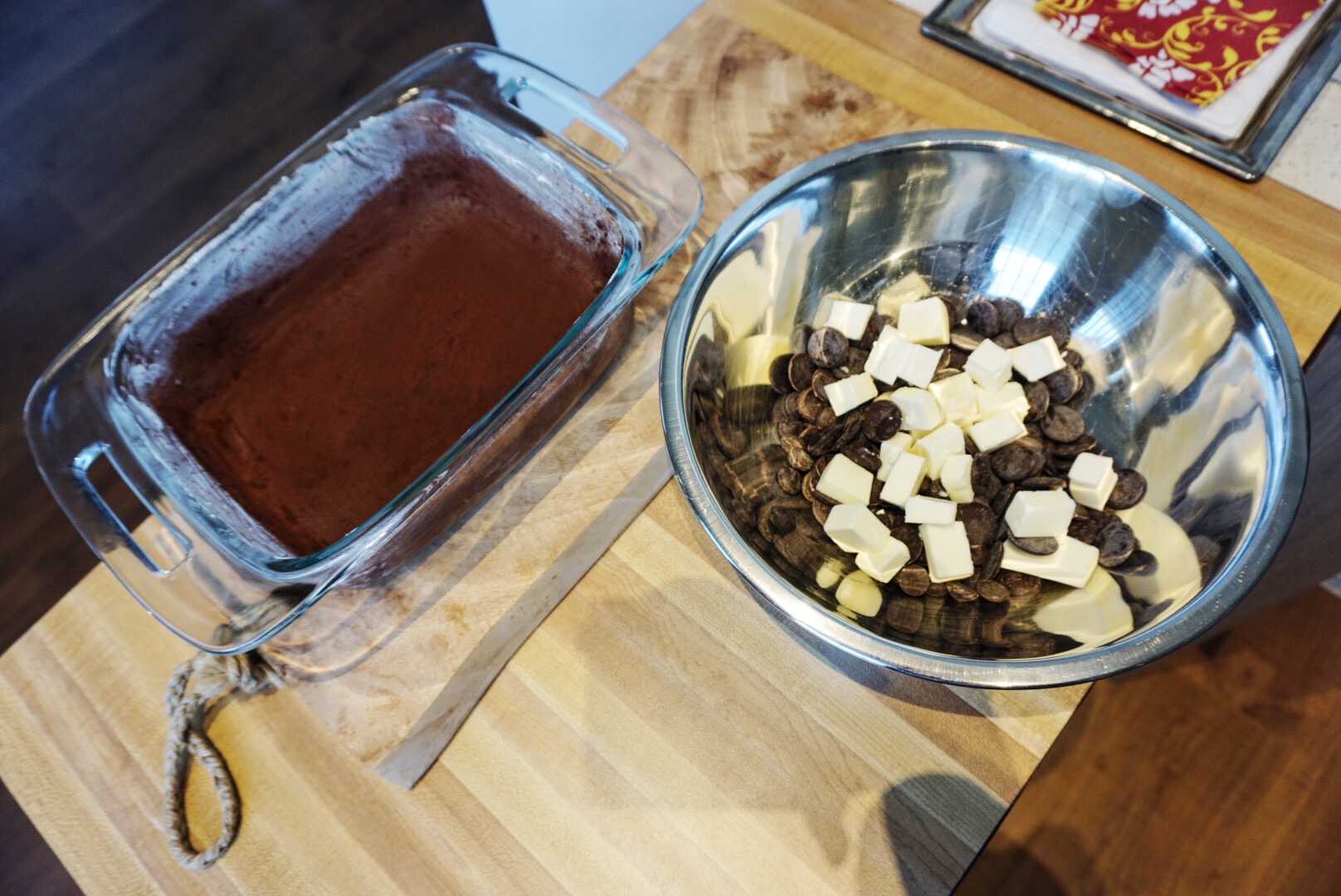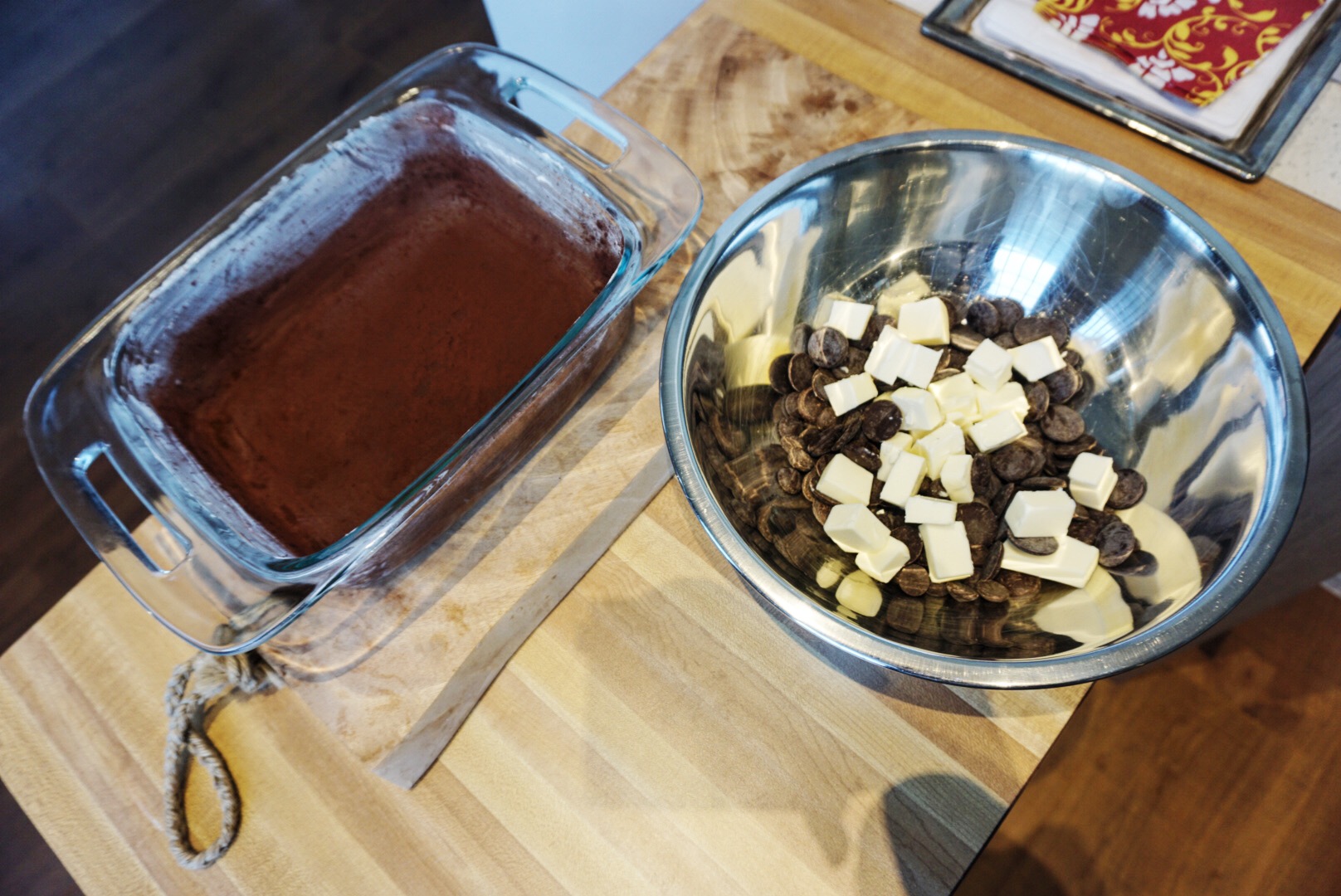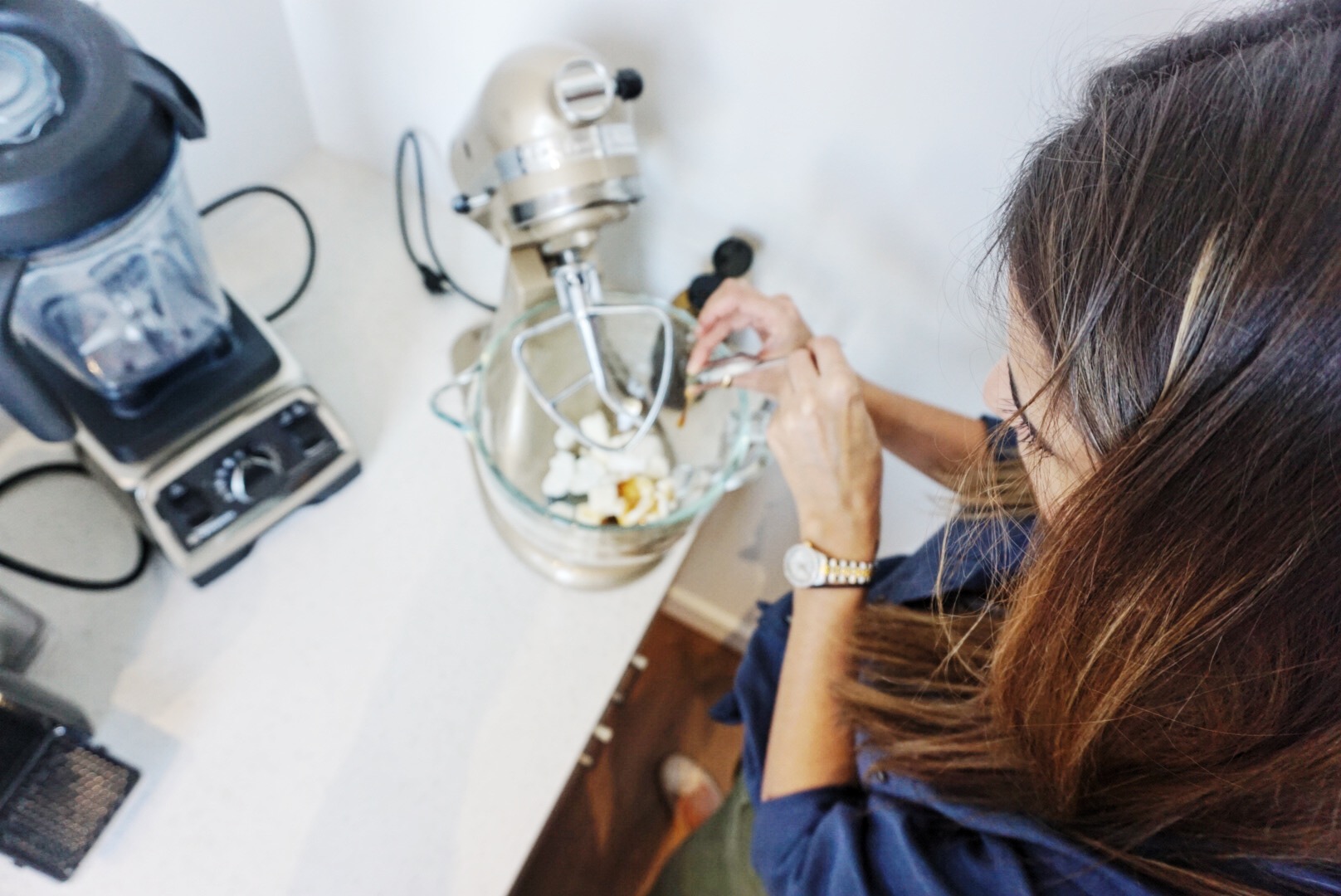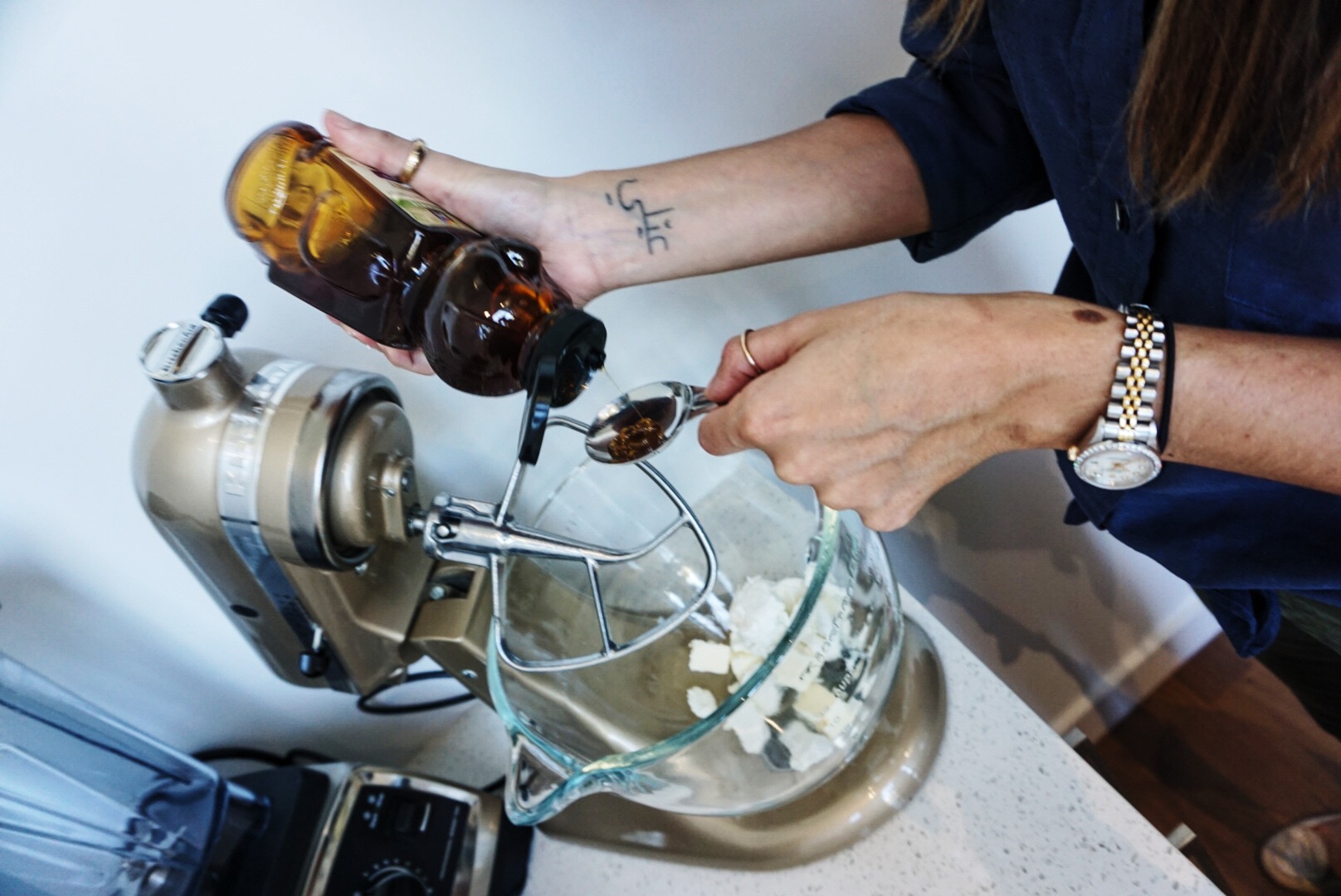 Stir chopped chocolate and butter in a small saucepan over low heat until smooth. Set aside to cool slightly.
Using electric mixer, beat sugar and eggs in large bowl until the texture becomes thicker and the color becomes light, about 2 minutes. Mix in flour, baking powder and salt. Mix in chocolate mixture and vanilla extract. Stir in chocolate chips.
Spread about 2/3 chocolate batter in prepared pan. Using rubber spatula, spread chevre mixture over chocolate batter. Add the remaining chocolate batter. With a spatula or butter knife, swirl a pretty design, the chevre should be just peaking through.
Bake brownies until tester inserted into center comes out with a few moist crumbs attached, about 35 minutes.
Cool brownies in pan slightly, then add a pinch of sea salt flakes to the top. (I am aware this sounds strange but TRUST ME it really brings the flavors together)
Allow to cool, cut into squares, and enjoy.. try to share!
Tag @ginandtopics and @fancymadeeasy to let us know when you try making this delicious recipe!
Until my next topic...
XOXO
GIN
© 2016 Gloria Isabel Nieto